Message from the DISC Office
Dear all,
Welcome back after the autumn holidays. We have 6 weeks till Christmas.
Two DISC courses started last month,  Learning & Adaptive Control and System Identification. On November 13 the DISC Course Linear Matrix Inequalities in Control will start. We still have available places.  Please register via the courseplatform.
With best regards,
Henk Nijmeijer,
scientific director
Renate Kragtwijk,
DISC secretariat
Course program 2023-2024
The DISC course program 2023-2024 is almost finalised.
The courses will take place in Utrecht at Cursus- en vergadercentrum Domstad.
We offer the following courses:
Probabilistic Sensor Fusion
Farewell lecture Jan Willem Polderman – University of Twente
After working for almost 40 years at the University of Twente, Jan Willem Polderman held his farewell lecture on Friday afternoon, October the sixth. In his lecture he looked back on his study of mathematics in Groningen and explained his lasting fascination for mathematics. His lecture was (deliberately) interrupted many times by friends and colleagues. One of the interruptions was done by Henk Nijmeijer. As scientific director of DISC he thanked Jan Willem for his work as Chairman of DISC, but also for his long and many contributions to the course program. For more than 20 years Jan Willem has been one of the lecturers of the introductory course in mathematical systems theory. Coming January he presents it for the last time. As token of the appreciation, Henk Nijmeijer handed over a gift on behalf of DISC.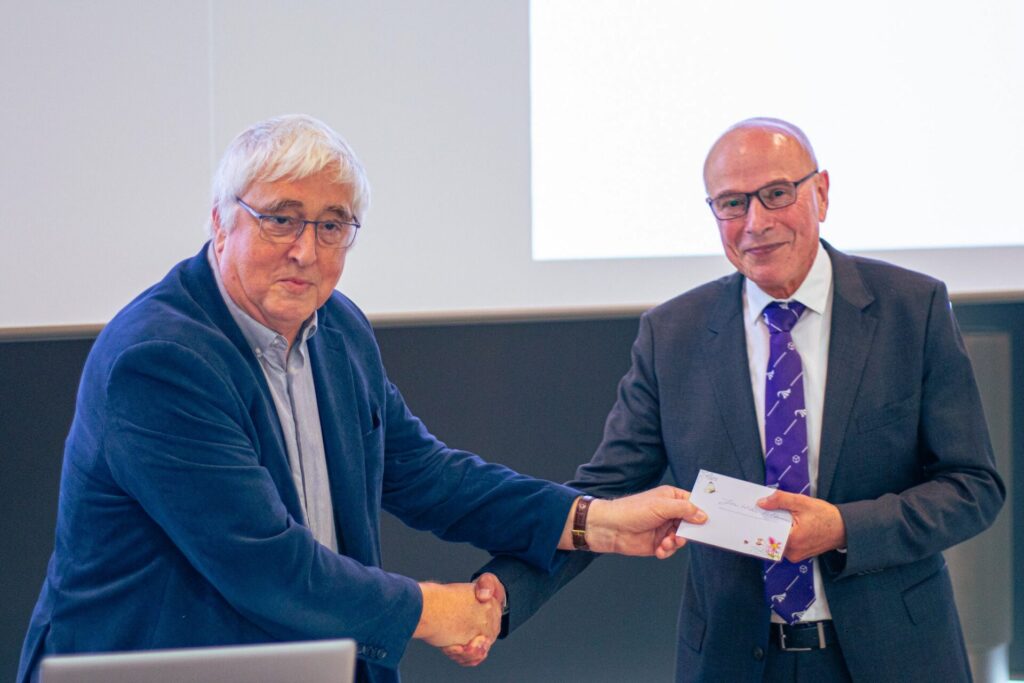 Jan Willem has been affiliated with the mathematical system theory group of the department of Applied Mathematics for most of his career. On behalf of the department and this group, Hans Zwart interrupted the lecture to tell a small anecdote of their long time together at the system theory group. Jacquelien Scherpen started her scientific career as Ph.D. student within this group, and reflected on these early years, and her friendship with Jan Willem growing from it. Jan Willem ended his career as Programme director Industrial Design Engineering, and so naturally his final part of his lecture was devoted to that.
2022 Biophysical Journal Paper of the Year – Early Career Investigator Award for Carlas S. Smith (TUD)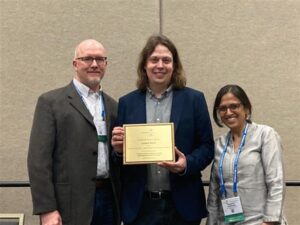 Smith, in collaboration with his fellow research partners at Delft University of Technology, sought to address one of the fundamental questions in single-molecule localization microscopy – at what precision the position of a single molecule can be determined? Amid growing interest in combining patterned illumination strategies with single molecule localization, Smith and his colleagues utilized an iteratively modulated pattern to gain prior information on emitter locations (imeSMLM) and was the first to define the bounds for single molecule localization microscopy (SMLM) precision using patterned illumination.
"The Paper of the Year-Early Career Investigator Award was created to recognize and honor the groundbreaking work being done by scientists in the early stages of their research careers and the potential for future discoveries in biophysics," said Vasanthi Jayaraman, Editor-in-Chief. "We congratulate Dr. Smith for his outstanding research and the new opportunities it provides for others to optimize methods for achieving the optimal precision in localization microscopy."
Benelux Meeting 2024 – March 26-28,2024
The Belgian Organizing Committee has the pleasure of inviting you to participate in the 43rd Benelux Meeting on Systems and Control
to be held at "Floreal Blankenberge", Blankenberge, Belgium, on March 26 – 28, 2024.
The aim of this meeting is to promote research activities and cooperation between researchers in systems and control (in a wide sense). It is the forty-third in a series of annual conferences that are held alternately in Belgium and The Netherlands. This edition is jointly organized by KU Leuven and Vrije Universiteit Brussel.
Information on the program, plenary speakers and mini courses will follow. Please visit the website.
Important dates :
| | |
| --- | --- |
| Abstract Submission Opens | December 1, 2023 |
| Registration Opens | December 1, 2023 |
| Deadline Abstract Submission | January 12, 2024 |
| Notification of Acceptance | February 2, 2024 |
| Deadline Final Abstract Submission | February 9, 2024 |
New people
Delft University of Technology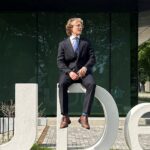 Name: Matteo Baricchio
Starting date: 01-10-2023
Function: PhD
Email: m.baricchio@tudelft.nl
Group: TUD – 3mE – DCSC
Supervisor: Jan-Willem van Wingerden
My name is Matteo Baricchio, and I will start the PhD at DCSC group of 3me Faculty on the 1st of October 2023.
The focus of my PhD will be the control of the wind farms based on multi-objective optimization, hence studying the best strategies to apply when for instance the wind farm is coupled with hydrogen production or when different electricity market conditions occur.
I have just graduated in M.Sc. Sustainable Energy Technology (SET) at TU Delft, following the Wind Energy, Solar Energy and Storage Technologies profiles, whereas my Bachelor background is related to Mechanical Engineering.
Few words about myself. I am from Trieste (Italy), a city famous for its strong wind called "Bora" and I moved to the Netherlands two years ago to follow the SET M.Sc. Program. My main hobby is playing different sports like football and basketball.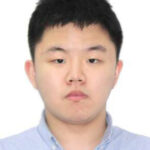 Name: Yixuan Liu
Starting date: 01-10-2023
Function: PhD
Email: y.liu-24@tudelft.nl
Group: TUD – 3mE – DCSC
Supervisor: dr. Meichen Guo and prof.dr.ir. Bart De Schutter
I'm Yixuan Liu, and I'm thrilled to embark on my PhD journey in the DCSC department. Under the expert guidance of dr. Meichen Guo and prof.dr.ir. Bart De Schutter, my PhD research will focus on the exciting field of data-driven control of nonlinear systems.
Just a few months ago, I completed my Master's degree at the 3me faculty of TU Delft, specifically in the PME (Precision and Microsystems Engineering) department. This experience helped me lay the foundation for critically performing scientific research and fostered my growing interest in the field of nonlinear systems and control. Now, I'm eager to elevate my academic journey to the next level by engaging in this cutting-edge PhD project.
I'm genuinely looking forward to collaborating with fellow PhD candidates and esteemed professors who share an interest in my research area.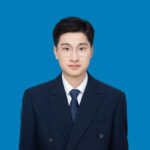 Name: Diyou Liu
Starting date: 01-10-2023
Function: PhD
Email: d.liu-9@tudelft.nl
Group: TUD – 3mE – DCSC
Supervisor: Professor Mohammad Khosravi
Project: Trustworthy and Tractable Methods for Data-driven Modeling and Control of Complex Systems
I am Diyou Liu. I am coming as a new PhD student in the Delft Center for Systems and Control
under the supervision of Professor Mohammad Khosravi. My current research topic is "Trustworthy and Tractable Methods for Data-driven Modeling and Control of Complex Systems".
I have obtained my Bachelor's degree in Electrical Engineering from Fudan University (China) and
Master's degree in Electrical Engineering and Information Technology in ETH (Switzerland). I have
worked on optimization, adaptive control, learning-based control and model predictive control.
Wageningen University & Research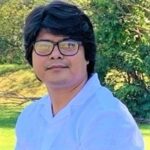 Name:  Abdul MA Munnaf
Starting date: 01-10-2023
Function:  assistant professor
Email: abdul.munnaf@wur.nl
Group: Agricultural Biosystems Engineering
Supervisor: Congcong Sun and Eldert van Henten
Project: 4TU Green Sensors project (Soft and Biodegradable Sensor Technology in Agri-Food Production)
Groningen University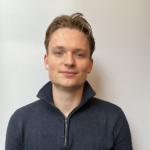 Name: Jurrien Keulen
Function: PhD
Email: j.r.keulen@rug.nl
Group: RUG – ENTEG – DTPA
Start date: 01-11-2023
Supervisor: prof. dr. Bayu Jayawardhana
Project: Smart Hysteretic Piezoelectric actuator for set and forget wafer table
My name is Jurrien Keulen and I am a new PhD student at the University of Groningen at the DTPA group of ENTEG. I just finished my master's degree in Mechanical Engineering at the University of Groningen with a specialization in smart factories. Before that, I obtained a bachelor's degree in Industrial Engineering & Management at the same university. My research will be focused on the modeling and control of smart hysteretic piezo actuators, the project will be done in collaboration with ASML and PI.
PhD defences
Wageningen University & Research
Candidate:  Tim Hoogstad
Group: WUR – Agricultural Biosystems Engineering
Thesis: Greener Starch Oxidation
Promotor: Prof. dr. ir. Peter Groot Koerkamp
Date: 23-10-2023
Location: Omnia
Time: 16:00
Eindhoven University of Technology
Candidate: Sander Thuijsman
Group: TU/e, Mechanical Engineering, Control Systems Technology
Thesis: Efficient engineering of supervisory controllers
Promotor: Michel Reniers (TU/e) & Kai Cai (Osaka Metropolitan University)
Date: 19-10-2023
Location: Atlas 0.710 (TU/e). Also online.
Time: 13:30
Candidate: Birgit van Huijgevoort
Group: TU/e – EE – Control Systems Group
Thesis: Automatic Control Synthesis with Temporal Logic Requirements: Stochastic, Uncertain, and Nonlinear Systems
Promotor: Prof.dr. Siep Weiland
Date: 10-11-2023
Location: TU/e Atlas 0.710
Time: 13.30
Groningen University
Candidate: Jiaming Hu
Group: RUG – BI
Thesis: High performance control for relative degree one and relative degree two systems
Promotor: Stephan Trenn en Bart Besselink
Date: 14-11-2023
Location: Academiegebouw Groningen
Time: 09:00
Candidate: Sutrisno Sutrisno
Group: RUG-ENTEG – DTPA
Thesis: Singular Switched Systems in Discrete Time: Solvability, Observability, and Reachability Notions
Promotores: Stephan Trenn en Bayu Jayawardhana
Date: 16-11-2023
Location: Aula Academiegebouw, Groningen
Time: 09:00
Delft University of Technology
Candidate: Daan van der Hoek
Group: 3ME – DCSC
Thesis: Advances in actuation techniques for wind farm flow control
Promotores: Prof. dr. ir. J.W. van Wingerden /  Prof. dr. ir. C.J. Simão Ferreira
Date: 24-11-2023
Location: Aula – Senaatzaal
Time: 12.30
Next issue of the newsletter
The next issue of this Newsletter will appear in November/December 2023.
We encourage the contributors to provide newsworthy information. In principle, we intend to publish any message offered. However, we reserve the right to edit certain parts of a submission.
Please send your contributions to: Secr-DISC-3ME@tudelft.nl or r.c.m.kragtwijk@tudelft.nl
You receive this newsletter because you are a member of DISC.  If you want to be removed from the mailing list, please let us know by sending an email to Secr-DISC-3ME@tudelft.nl.