Message from the DISC Office
Dear all,
Welcome to the December newsletter.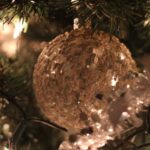 The year has almost come to an end, and everyone is looking forward to the Christmas Holidays! Enjoy the holidays everyone!
With best regards,
Henk Nijmeijer,
scientific director
Renate Kragtwijk,
DISC secretariat
Course program 2022-2023
The course program 2022-2023 is available. You can register for the DISC courses via the DISC course platform.
The courses are held onsite in Utrecht, at Cursus- en vergadercentrum Domstad.
We are offering the following courses:
Mathematical Models of Systems
J.W. Polderman, University of Twente
S. Trenn, University of Groningen
Nonlinear Control Systems
B. Jayawardhana, University of Groningen
B. Besselink, University of Groningen
Design Methods for Control Systems
T. A.E. Oomen, Eindhoven University of Technology
J.W. van Wingerden, Delft University of Technology
Nonlinear Control for Performance: Frequency domain approach
M.F. Heertjes, Eindhoven University of Technology
H. HosseinNia, Delft University of Technology
Abstract submission Benelux Meeting 2023
Benelux Meeting 2023
March 21- March 23, 2023
Elspeet, The Netherlands

Submission deadlines
| | |
| --- | --- |
| Abstract Submission Opens | December 5, 2022 |
| Registration Opens | December 19, 2022 |
| Deadline Abstract Submission | January 13, 2023 |
| Notification of Acceptance | February 3, 2023 |
| Deadline Final Abstract Submission | February 17, 2023 |
| Deadline Early Registration | February 5, 2023 |
Reminder – Summer School proposals 2023
Dear DISC member,
Every year DISC organizes a Summer School. This usually takes place in June/July.
Please forward us your proposal for next year as soon as possible.
For an overview of past DISC Summer Schools, please click here.
Template guidelines
Reminder – Winter School proposals
DISC organizes a yearly Wintercourse, lectured by an international guest lecturer on a particular topic or research field relevant for systems and control. The course is typically scheduled in the winter trimester and can be organized in one or more university locations.
If you want to organize a DISC Wintercourse, please let us know by January 9, 2023.
New people
Eindhoven University of Technology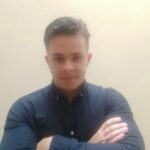 Name: Esteban Lage Cano
Starting date: 01-11-2022
Function: PhD
E-mail: e.c.lage.cano@tue.nl
Group: Control Systems – EE
Supervisor: Dr. Leyla Ozkan
Project: Integration of Process Design and Control for Next Generation of Electrolyzers.
My name is Esteban Camilo Lage Cano, and I was born and raised in Colombia. I recently joined the Control Systems Group at TU/e as a PhD student. I am passionate about understanding dynamic systems, modeling, managing, and controlling them. My research will focus on the Integration of Process Design and Control for Next Generation of Electrolyzers.
I obtained my bachelor's degree in Control Engineering and my master's degree in Industrial Automation at the Universidad Nacional de Colombia in the topic of Sustainable Constructions. With my experience I was able to understand how almost all phenomena can be interpreted as dynamic system, hence my interest in them.
In my free time I like to go to the gym, cook, spend time with my friends and play video games.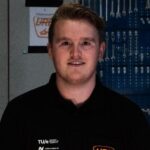 Name:  Mischa Huisman
Starting date: 10-12-2022
Function: PhD
Email: m.r.huisman@tue.nl
Group: Dynamics & Control
Supervisor: Carlos Murguia
Project: SELFY project
Hello everybody! My name is Mischa Huisman, 26 years old and a new member of the DC group. I started my journey in Eindhoven four years ago after finishing my Bachelor of Applied Sciences in Mechanical Engineering. During my bachelors I studied for 3 years in Zwolle, after which I moved to Sweden to do the Double Degree program in Växjö (SE).
At the TU/e, I did my masters in Automotive Technology at the Dynamics and Control department, where I worked a lot on autonomous racing. Due to my passion for motorsport, I also decided to work with University Racing Eindhoven during my internship and thesis, where I developed a new online optimization-based motion planning system. Now that I graduated, I'm not allowed to be an active team member anymore, but I will still be taking an advisory role within the control department.
From the 12th of December, I will start my PhD within the Dynamics and Control department, where I will work on the SELFY project. The SELFY project will focus on developing a toolbox that increases the safety of cooperative, connected, and automated mobility. I will work on this project with Carlos Murguia Rendon as my first supervisor and Erjen Lefeber as my second supervisor.
In my spare time, I like to do a lot of different sports, such as padel and wakeboarding, and love a good cup of coffee.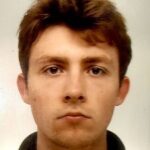 Name:  Raphael Goetz
Starting date: 02-01-2023
Function: PhD
Group: Dynamics & Control
Supervisor: Nathan van de Wouw & Tom Oomen & Hans Zwart
Project: ThermOpt project with ASML
Hello! My name is Raphaël Goetz, I come from Belgium. I studied Engineering Sciences and Applied Mathematics at UCLouvain and Mines Paris. I will start a PhD thesis on the first of January 2023 supervised by Prof. Nathan van de Wouw, Prof. Tom Oomen and Prof. Hans Zwart. I will work with ASML on optimizing the layout of sensors and actuators in order to optimally control temperature. Besides my passion for Control and Optimization, I love playing the cello and playing tennis.
Name: Sawa Bezelev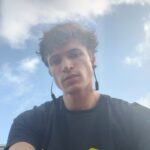 Starting date: 05-12-2022
Function: PhD
Email:  s.bezelev@tue.nl
Group: CST, Opto Mechatronics
Supervisor: Maarten Steinbuch
Project: Picometer stability
Hi, I'm Sawa, and I'll be starting my PhD at TU/e on the 5th of December, in the Opto-mechatronics group. I got my bachelor's and master's from the TU Delft, in Mechanical Engineering and Systems and Control. During my master's thesis I worked on wafer-stage zeroing together with ASML. During my PhD I will shift my focus to method's of designing for and achieving picometer stability. In this research I will be guided by Pieter Kappelhof and Maarten Steinbuch. I'm curious as to what challenges I will run into during my research, and I look forward to meeting you all and working together the coming 4 years.
Groningen University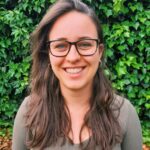 Name: Marieke Heidema
Starting date: 01-12-2022
Function: PhD
Email: h.m.heidema@rug.nl
Group: Systems, Control and Optimization
Supervisor: Bart Besselink and Henk van Waarde
Project: Learning in Memristive Electrical Circuits
My name is Marieke Heidema and I just started my PhD at the University of Groningen. I am no stranger to this university as I did both the bachelor and the master in Applied Mathematics here; I am looking forward to doing my PhD here as well.
The research that I will be doing will be supervised by Bart Besselink and Henk van Waarde, and it focuses on studying dynamical models of nonlinear electrical circuits with so-called memristors. Here, a memristor is a circuit element that complements the 3 well-known basic circuit elements (resistors, capacitors and inductors).
Aside from doing research, I like to get comfortable and relax with a good book and a cup of tea.  In my free time, I also enjoy playing board games, watching movies and playing volleyball.
PhD defences
Wageningen University and Research
Candidate: Pieter Blok
Group: WUR
Thesis: Perception models for selective harvesting robots in fruit and vegetable production
Promotores: Prof. dr. ir. E.J. van Henten, dr. ir. F.K. van Evert, dr. G.W. Kootstra
Date: 21-12-2022
Location: Omnia
Time: 16.00 – 17.30
Eindhoven University of Technology
Candidate: Lars Moormann
Group: CST group Etman
Thesis: Light at the end of the tunnel. Synthesis-based engineering for road tunnels.
Promotor: W.J. Fokkink
Date: 15-12-2022
Location: Atlas 0.710
Time: 16:00
Groningen University
Candidate: Xingwen Zheng
Group: RUG – ENTEG – DTPA
Thesis: Flow-sensing mechanisms and biomimetic potential of seal whiskers
Promotores: Prof. Ming Cao and Prof. Ajay Kottapalli
Date: 19-12-2022
Location: Academy Building RUG
Time: 09.00
Candidate: Alessandro Luppi
Group: RUG- ENTEG – DSMS
Thesis: Data-driven stabilization and safe control of nonlinear systems
Promotores: Prof. dr. Claudio De Persis, dr. Pietro Tesi, dr. ir. Bart Besselink.
Location: Academy Building RUG
Date: 17-01-2022
Time: 11.00
Candidate: Mehran Shakarami
Group: RUG – ENTEG – DSMS
Thesis: Getting noncooperative agents to cooperate. Nudging and dynamic interventions.
Promotores: Prof. Claudio De Persis, dr. Nima Monshizadeh
Date: 24-01-2023
Candidate: Hamed Ayoobi
Group: RUG – BI
Thesis: Explain What You See: Argumentation-Based Learning and Robotic Vision
Promotores: Prof. H.B. Verheij, Prof. Ming Cao, Prof L.C. Verbrugge, dr. S.H. Mohades Kasaei
Date: 30-01-2023
Christmas & New Year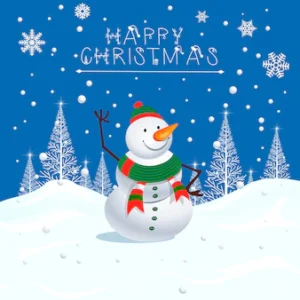 From the DISC office: We wish you a lovely Christmas and a happy, healthy and prosperous 2023!
Henk Nijmeijer & Renate Kragtwijk
Next issue of the newsletter
The next issue of this Newsletter will appear in January 2023.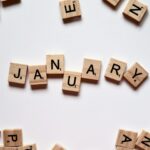 We encourage the contributors to provide newsworthy information. In principle, we intend to publish any message offered. However, we reserve the right to edit certain parts of a submission.
Please send your contributions to: Secr-DISC-3ME@tudelft.nl or r.c.m.kragtwijk@tudelft.nl
You receive this newsletter because you are a member of DISC.  If you want to be removed from the mailing list, please let us know by sending an email to Secr-DISC-3ME@tudelft.nl.