Message from the DISC Office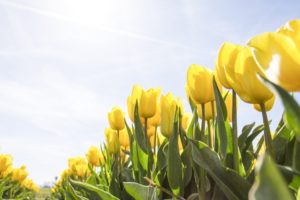 Dear all,
We've all been working from home as much as possible for almost two months now. We are acquainting ourselves with a range of digital technologies and trying as much as possible to let activities go through as planned . At DISC we are very happy with online course Linear Matrix Inequalities in Control. Students are very positive and that is great to see. Unfortunately not every activity is suitable for an online environment so we had to decide to cancel the Summer School.   We hope to reschedule next academic year but of course the future is still uncertain at this point.
We hope you are all doing well. Stay healthy!
Best wishes,
Henk Nijmeijer
Scientific director
Martha Otte
DISC secretariat
DISC course program (meetings in Utrecht cancelled until further notice)
Due to the corona virus the meetings in Utrecht have been cancelled until further notice. The courses System Identification  and Design methods for Control Systems have been cancelled and will be postponed to academic year 2020-2021. Linear Matrix Inequalities in Control was offered online.
The following courses are planned to start in June.
Modelling and Control of Hybrid Systems
M. Mazo
R. Postoyan
Stability, Relative Stability and Synchronization of Dynamical Systems with Time-delay
E. Steur
W. Michiels
For the full list of courses for 2019-2020 see: https://disc.tudelft.nl/education/course-program/2019-2020-course-program/
Register on the DISC course platform.
DISC Summer School (CANCELLED)
With great regret we have decided to cancel the DISC Summer School "Planning, Learning and Control for Multi-Robot and Multi-Agent Systems", which was planned to take place from June 30-July 3, 2020. We would like to thank Javier Alonso Mora and Ming Cao for the organization. They did an excellent job and hopefully we can reschedule the Summer School to 2021.
Linear Matrix Inequalities online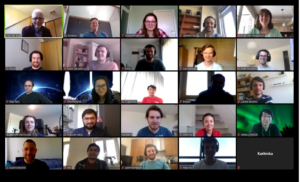 Siep Weiland and Tijs Donkers are teaching the first ever online DISC course, Linear Matrix Inequalities in Control. With very little time to prepare they are doing a great job. The short quizzes they offer during the lecture encourage active participation and are very much appreciated. A lot of students miss coming to Utrecht, but under the circumstances this a great alternative.
Jacquelien Scherpen (RUG) appointed Captain of Science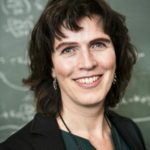 Jacquelien Scherpen has been appointed Captain of Science of the top sector High Tech Systems and Materials (HTSM). She succeeds Dave Blank, who held the position since 2011.  In this new role it is Jacquelien's ambition to give an impulse to innovation particularly in key technologies.
"For example using digital en engineering technology to help produce respirators or nanotechnology to develop medical tests.
Innovating these technologies is important because they are critical to solving problems in health care, food production and to further the transition of the energy and manufacturing industry". Read more here
Vacancy for full professor in Embodied Learning Machines at KU Leuven
In the Science, Engineering and Technology Group of KU Leuven, Faculty of Engineering Science, Department of Electrical Engineering (ESAT), Research Unit Processing of Speech and Images (PSI) and Department of Mechanical Engineering, Research Unit Robotics Automation and Mechatronics (RAM), there is a full-time academic vacancy. We are looking for internationally oriented candidates with an excellent interdisciplinary research track record and with educational competence within the cross-section of Artificial Intelligence, Robotics, Vision and Audio Processing.
Link naar de vacature: https://www.kuleuven.be/personeel/jobsite/jobs/55533021?hl=en&lang=en
New people
Delft University of Technology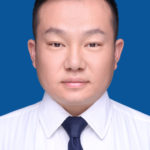 Name: Chengchao Bai
Starting date: 01-04-2020
Function: Postdoc
Group: CoR
Chengchao Bai was born in Zhangjiakou, China in 1990. He received the B.S. and Ph.D. degree in aerospace engineering from Harbin Institute of Technology, China, in 2013 and 2019, respectively.
He has served as a member of Youth Editorial Board of the Journal Unmanned Systems Technology. He is a committee member of the CSIG (China Society of Image and Graphing) technical committee on Machine Vision and the CICC (Chinese Institute of Command and Control) technical committee on Unmanned Systems. He also serves as the publication chair and technical committee member of the 2020 IEEE International Conference on Unmanned Systems (ICUS). His research interests include planetary exploration, intelligent sensing, motion planning, and large scale resilience cooperation. He is also interested in cognitive robotics and its application.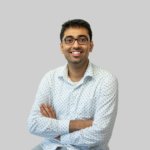 Name: Vishal Onkhar
Starting date: 01-04-2020
Function: PhD
Group: CoR
Supervisor: Prof. Dr. Ir. Joost de Winter
Vishal Onkhar (1996) is a PhD candidate working in the Cognitive Robotics department of TU Delft under the supervision of Prof. Dr. Ir. Joost de Winter. Vishal's work focuses on the communication between automated vehicles and vulnerable road users, and is funded by the NWO's VIDI grant. His research interests include driver-pedestrian eye contact, eye-tracking, and driving simulator studies.
Vishal obtained his MSc in Vehicle Engineering from TU Delft in 2020, specializing in automotive human factors. He also completed a B.E. in Mechanical Engineering from Anna University in Chennai, India in 2017.
Vishal is a columnist for 'Delta' and a writer for 'Student Stories', both of which are journalistic platforms of TU Delft. He is also a FIDE rated chess player and a polyglot who speaks 7 languages. In his spare time, he likes to visit museums, watch foreign language films, write fiction and play video games.
More information about Vishal's articles can be found here:
Delta – https://www.delta.tudelft.nl/zoeken?keys=Vishal+Onkhar
Student Stories – https://www.tudelft.nl/en/education/information-and-experience/student-stories/
Blog – https://vishalonkhar.wordpress.com/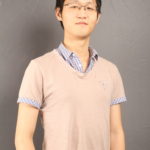 Name: Jihong Zhu
Starting date: 01-04-2020
Function: Postdoc
Group: CoR
I am Jihong Zhu. I am starting on the 1st of April as a Post-doc at CoR. I am originally from China but have stayed in Europe for around 9 years now. I graduated from the University of Montpellier with a PhD in robotics focuses on vision-based manipulation of soft objects. I was a master student at TU Delft in Systems and Control from 2013 – 2015. It is nice to be back! I will be working with Prof. Jens Kober and Dr. Michael Gienger (Honda Research Institute Europe) for my post-doc. The topic will be robotic assistive dressing.
In my spare time, I like to play basketball and hiking. I started snowboarding just 2 years ago and really enjoy it.
Eindhoven University of Technology
Name: Jari van Steen
Starting date: 01-04-2020
Function: PhD
Group: Dynamics & Control
Supervisor: Prof.dr.ir. N. van de Wouw
Project: I.AM. project
My name is Jari van Steen, and I am a PhD candidate in the research group of Dynamics & Control at Eindhoven University of Technology. The project I will be working on is the Impact Aware Manipulation (I.AM) project, which attempts to tackle the control problem of robots that are subjected to intended impacts. My interests in the field of dynamics and control are broad, and are ranging from nonlinear control to multibody and structural dynamics and model reduction, with the latter being the topic of my graduation project at ASML.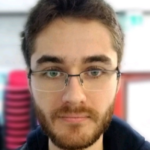 Name: Dan Chirascu
Starting date: 1 April 2020
Function: Junior researcher
Email: c.chirascu@tue.nl
Group: Dynamics & Control
Supervisor Prof.dr. H. Nijmeijer
My name is Dan, I am from Romania and I just completed my Embedded Systems MSc studies at TU/e. I will assist with the implementation of the distribution center model in the AES Lab. This includes implementation and testing of the autonomous trucks and of the system used to localize the trucks. I will also help with embedded software implementation for the 'Cloud Your Bus' project, in collaboration with Sycada.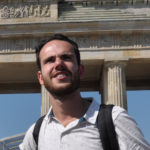 Name: Maarten Vlaswinkel
Starting date: 1 April 2020
Function: PhD
Group: CST
Supervisor: Frank Willems
My name is Maarten Vlaswinkel. After completing my BSc and MSc at the TU/e, I started as a PhD student in the Control Systems Technology group at TU/e on the first of April. I did my Bachelor in Mechanical Engineering and my Master in Systems & Control in the CST group. During my graduation project I worked on an adaptive system and network identification method for Networked Control Systems. During my PhD project, supervised by Frank Willems, I will focus on the topic of self-tuning controllers for highly efficient dual fuel heavy duty internal combustion engines.
University of Twente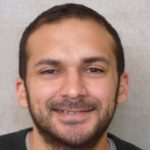 Name: Youssef Aboudorra
Starting date: 01-02-2020
Function: PhD candidate
Email: y.a.l.a.aboudorra@utwente.nl
Group: RaM
Supervisor: J.F. Broenink
Project: Aerial Core
Name: Adriana Vera-Tizatl
Starting date: 01-04-2020
Function: Postdoc
Email: a.l.veratizatl@utwente.nl
Group: RaM
Supervisor: J.F. Broenink
Project: MRI-IRE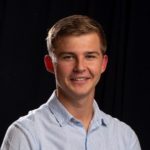 Name: Wouter van Dijk
Starting date: 01-01-2020
Function: PhD candidate
Email: w.vandijk@utwente.nl
Group: Mechanics of Solids, Surfaces and Systems (Precision Engineering)
Hi everyone! My name is Wouter van Dijk, I am 25 years old and I currently live in Enschede. I recently started my PhD at the University of Twente where I also did my Bachelor's and Master's in Mechanical Engineering. During these studies I was also able to squeeze in two exchanges to Linköping University, Sweden and NTNU, Trondheim, Norway which I thoroughly enjoyed.
In my master thesis, I worked on real-time system identification for feedforward purposes using Gaussian process regression. During my PhD I will focus on improving robust control using the tools from the uncertainty quantification (UQ) community. Since the subject covers two scientific fields, I will be working for both the chair of Precision Engineering (PE) and the chair of Applied Mechanics & Data Analysis (AMDA) both in the department of MS3 at the University of Twente. I am looking forward to combining the methods from both fields such that the performance of high-precision control systems can be improved.
Some of you might have already met me in Elspeet at the BeNeLux meeting I attended, and if not, I hope to meet you in the future !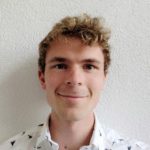 Name: Sil Spanjer
Starting date: 01-01-2020
Function: PhD
Email: s.t.spanjer@utwente.nl
Group: Mechanics of Solids, Surfaces and Systems (Precision Engineering)
Supervisor: Wouter Hakvoort
Project: Robust Active Vibration Isolation Control
My name is Sil Spanjer and I have started my PhD in the chair of precision engineering. I obtained my Bachelor and Master in mechanical engineering at the University of Twente. My master thesis was on the topic of 'Online adaptive feedforward control for non-linear robot dynamics'. Here I applied online model based learning to generate optimal feedforward control. My PhD project continues on the subject of learning and is focused on active vibration isolation, with an emphasis on robust solutions. The aim of the project is to bridge the gap between theory and actual implementation of active vibration isolation by developing suitable design guidelines and adaptive control algorithms.
In my free time, I like long-distance running, making and listening to music and reading, with a current interest in history.
PhD defences April
Delft University of Technology
*First TU Delft online PhD Defence*
On Friday 17 April, Zhenji Lu, PhD in the Cognitive Robotics department, section Intelligent Vehicles, was the first PhD candidate defending his thesis at TU Delft online.
His thesis Human Factors of Transitions in Automated Driving with propositions is online:
https://doi.org/10.4233/uuid:88dcb158-5fc3-4222-a402-4e484fa84414
Next issue of the newsletter
The next issue of this Newsletter will appear in May 2020.
We encourage the contributors to provide newsworthy information. In principle, we intend to publish any message offered. However, we reserve the right to edit certain parts of a submission.
Please send your contributions to: m.w.otte@tudelft.nl
You receive this newsletter because you are a member of DISC.  If you want to be removed from the mailing list, please let us know by sending an email to m.w.otte@tudelft.nl