Benelux Meeting
Since 1982 the Dutch and Belgian systems and control community meets yearly for a three day conference in which recent research results are presented, international keynote speakers are invited, and tutorial mini-courses are given by senior researchers. In the course of years this yearly Benelux Meeting on Systems and Control has become an important event where academics and PhD students from The Netherlands and Belgium meet each other both scientifically and socially. Additionally, the Benelux Meetings serve as a training platform for PhD students to present and discuss their work in an -informal- international setting.
During the Benelux Meeting the "Best Junior Presentation Award" is awarded for the best presentation by a PhD student. New since 2009 is the "PhD Thesis Award" for the best Thesis. The winner gets a cheque of €1000,-.
The 39th Benelux Meeting on systems and control took place from March 10-12, 2020 at ""Hotel Mennorode", Elspeet, The Netherlands. Visit the dedicated website for more information: http://www.beneluxmeeting.nl/2020/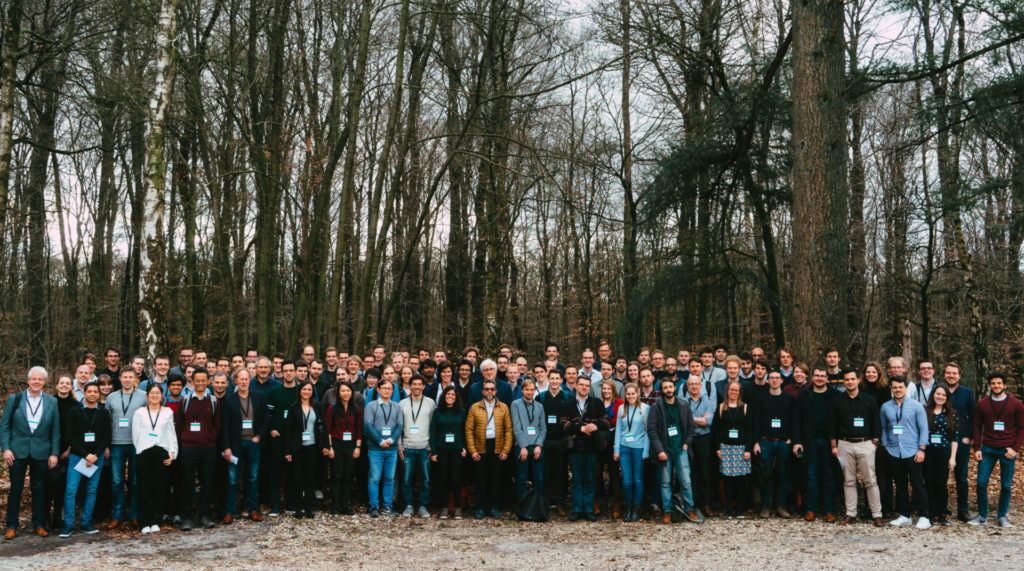 Best Junior Presentation Award
The Best Junior Presentation Award (BJPA) is an award that since 1996 is granted by DISC and awarded to the Dutch or Belgian PhD student that gives the best presentation during a Benelux Meeting.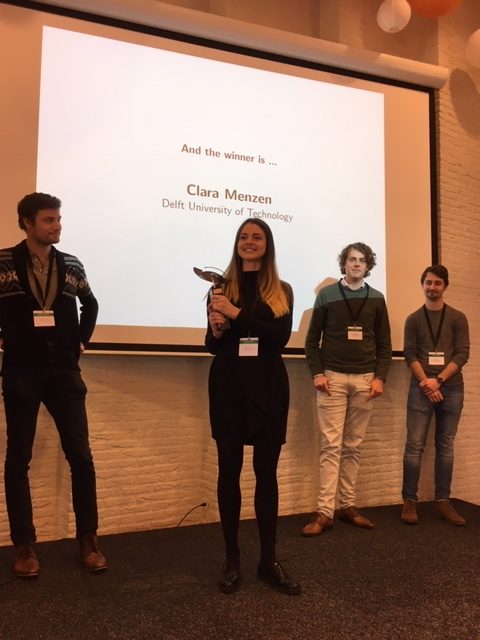 Recent winners of BJPA are:
2020 – Clara Menzen (Delft University of Technology)
2019 – Henk van Waarde (University of Groningen)
2018- Paul Padilla Cazar (Eindhoven University of Technology)
2017- Yanick Douven (Eindhoven University of Technology)
2016- Estelle Massart (Université catholique de Louvain)
2015- Hannes Maes (Vrije Universiteit Brussel)
PhD Thesis Award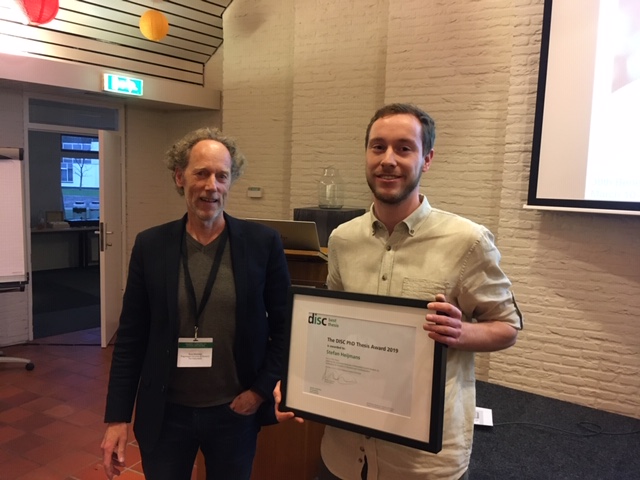 The PhD Thesis Award was established in 2009. It is a yearly award for the best defended thesis of a DISC PhD student. The winner gets this award and a prize of €1000,-.
Winners:
2019 – Stefan Heijmans (TU/e)
2018 -Jurre Hanema (TU/e)
2017- Sofie Haesaert (TU/e )
2016 – Bram Hunnekens (TU/e)
2015 – Sadegh Soudjani (TUD)
2014 – Marko Seslija (UG)
2013 – Andrea Simonetto (TUD)
2012 – Eric Steur (TU/e)
2011 – Shaik Fiaz (UG)
2010 – Roel Merry (TU/e)
2009 – Jan-Willem van Wingerden (TUD)