Message from the DISC Office
Dear all,
Welcome to the March newsletter.
We are looking back on a very well attended Benelux Meeting on Systems and Control in Elspeet. Next year's edition will be organised in Belgium by Prof. Jan Swevers from KU Leuven.
A big thank you again to the organizing team of 2023: Javier Alonso Mora, Raffaella Carloni, Erjen Lefeber and Bayu Jayawardhana.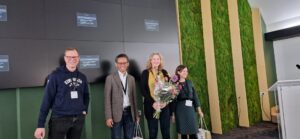 With best regards,
Henk Nijmeijer,
scientific director
Renate Kragtwijk,
DISC secretariat
Course program 2022-2023
Course program 2022-2023
You can register for the DISC courses via the DISC course platform.
The courses are held onsite in Utrecht, at Cursus- en vergadercentrum Domstad.
We are offering the following courses:
Design Methods for Control Systems
T. A.E. Oomen, Eindhoven University of Technology
J.W. van Wingerden, Delft University of Technology
Nonlinear Control for Performance: Frequency domain approach
M.F. Heertjes, Eindhoven University of Technology
H. HosseinNia, Delft University of Technology
Jacquelien Scherpen winner of Prince Friso Engineering Award 2023
Prof. Dr. Ir. Jacquelien Scherpen, Director of Engineering at the Faculty of Science and Engineering (UG), has been named Engineer of the Year 2023 by the professional jury. She received the Prince Friso Engineering Award 2023 yesterday, 15 March, in the presence of Princess Beatrix. Scherpen was one of three finalists for the award, all of whom were women this year. The announcement and award ceremony by the Royal Institute of Engineers (KIVI) took place at Boskalis in Papendrecht.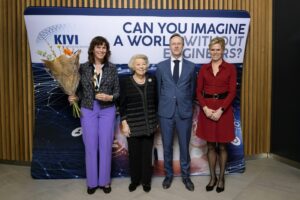 Scherpen: 'It is a very nice recognition, also for our efforts here in Groningen to put engineering on the map. As an engineer you stand at the basis of social challenges and you tackle them in a team with other disciplines. That is what is special about the RUG; we are a broad, general university where you can also, for a long time, study engineering. I hope it will win over prospective students and in particular also provide extra motivation for women to study engineering and to stay in engineering!
Scherpen is director of the Groningen Engineering Center and professor of Control Engineering at the Engineering and Technology Institute Groningen. She is also a member of the Advisory Board of the Jantina Tammes School of Digital Society, Technology and AI. In 2020, she was named a Fellow by the international IEEE, the Institute of Electrical and Electronics Engineers.
Intensive collaboration with companies and new courses
The jury commends prof.dr.ir. Jacquelien Scherpen for her versatility which she couples with substantive depth. At the University of Groningen, Scherpen is a driving force in strengthening and broadening engineering research and education. She works intensively with companies and also sets up new courses. The jury: 'At the same time, she is also committed to the visibility of engineering in general, among other things by enthusing young people for the engineering profession and breaking down gender stereotypes regarding female engineers. All in all, this makes her a role model for new generations of engineers.
Invitation – Valedictory Lecture Prof.dr. Henk Nijmeijer May 12,2023
INVITATION
Prof.dr. Henk Nijmeijer was appointed as a full professor of Dynamics and Control in the Department of Mechanical Engineering at Eindhoven University of Technology (TU/e) on May 1, 2000.  He will deliver his farewell speech on May 12, 2023.
The Executive Board of Eindhoven University of Technology cordially invites you to attend the valedictory lecture of Prof.dr. Henk Nijmeijer on Friday, May 12, 2023, at 4.00 PM.
The public lecture will be delivered in the Blauwe Zaal of the Auditorium. You do not need to register.
In the event that restrictions regarding attendance are implemented due to covid-19, the proceedings can be followed online.
The title of the lecture is 'Controlling the Dynamics' After the lecture, drinks will be served in the Senaatszaal.
All full professors are invited to join the cortège. If you want to join the cortège, please register in advance with the P&P office which organizes all academic ceremonies, telephone +31 (0)40 247 25 15, e-mail: penp@tue.nl.
Invitation May 12, 2023 Prof.dr. Henk Nijmeijer
Program Symposium Henk Nijmeijer
Benelux Meeting 2023
We were happy to receive so many participants during the 42nd edition of the Benelux Meeting on Systems and Control.  Unfortunately the accommodation was not large enough to receive all interested people, so we had to disappoint some people.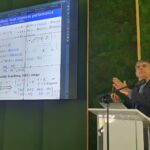 We received 263 participants in total, 182 from the Netherlands, 76 from Belgium, 1 from Luxembourg and 4 from abroad.
We had a hard time fitting everyone in the group picture: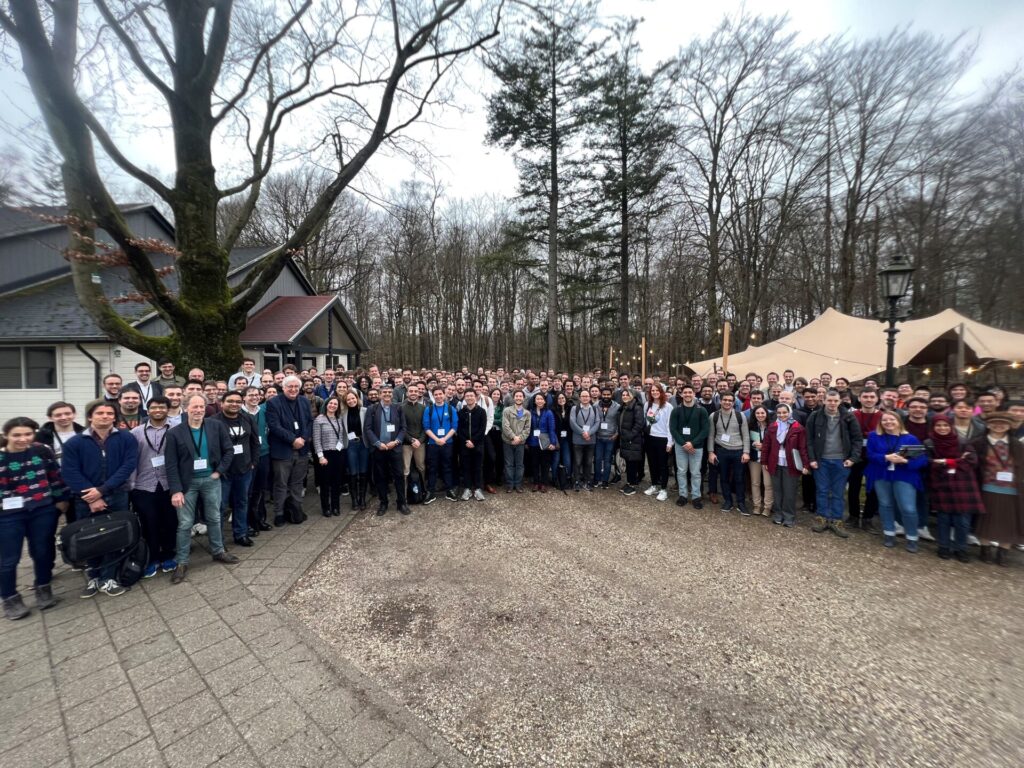 The 43rd Benelux Meeting on Systems and Control will be held in Belgium. It will be organized amongst others by Prof. Jan Swevers from KU Leuven.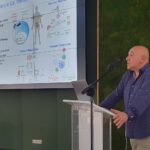 Best Junior Presention Award 2023
During the Benelux Meeting the annual Best Junior Presentation Award was handed out.
The prize honors the best presentation at the Benelux Meeting by a junior speaker, i.e., a researcher working towards the PhD degree.  The prize consists of a trophy that is made available by DISC and that is to be kept by the winner for one year (until the next Benelux Meeting). The winner will also get an award certificate.
This year's Prize Commissioners were: Michelle Chong (Technical University of Eindhoven),  Wilm Decré (KU Leuven) and Wouter Hakvoort (University of Twente)
The price was won by Luuk Poort from Technical University of Eindhoven.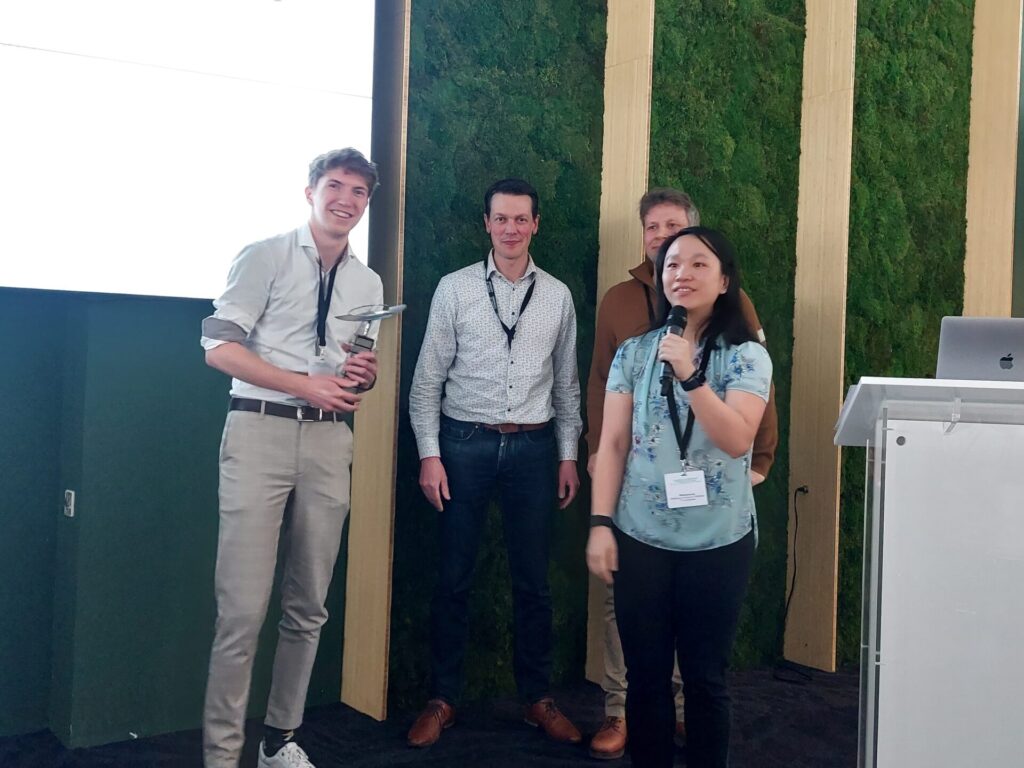 DISC Best Thesis Award 2022
This year we were able to hand over the price for the DISC Best Thesis Award during the Benelux Meeting.
This annual award is for the best dissertation written by a DISC PhD student. An important condition is that the candidate should have obtained his/her PhD within 54/58 months and that he/she has acquired a DISC certificate.
The following people were nominated for the prize :
Gabriel A.  Gleizer (TUD)
Timing is everything: Analysis and synthesis of traffic patterns in event-triggered control
Promotores: Dr. ir. M. Mazo and Prof. dr. ir. B. De Schutter
Feye Hoekstra (TU/e)
Electric Vehicle Range Extension through Empirical Battery Modelling, State Estimation and Active Cell Balancing
Promotores: Dr. ir. M.C.F. Donkers and Prof. H.J. Bergveld
Noud Mooren (TU/e)
Intelligent Mechatronics through Learning: from Gaussian Processes to Repetitive Control and Adaptive Feedforward
Promotores: Dr. ir. T.A.E. Oomen and dr.ir. G. Witvoet
Fahim Shakib (TU/e)
Data-driven modeling and complexity reduction for nonlinear systems with stability guarantees
Promotores: Prof. dr. ir. N. van de Wouw and Prof. dr. A. Pavlov and co-promotor dr. A.Y. Pogromsky
Tom Steentjes (TU/e)
Data-driven methods for distributed control of interconnected linear systems
Promotores: Prof. dr. ir. P.M.J. van den Hof and dr. M. Lazar
Paul Wijnbergen (RUG)
Stabilizability and optimal control of switched differential algebraic equations
Promotores: Prof. dr. S. Trenn and Prof. dr. A.J. van der Schaft
The jury was pleased about the high quality of the different thesis.   The winner of the DISC Best Thesis Award was Feye Hoekstra.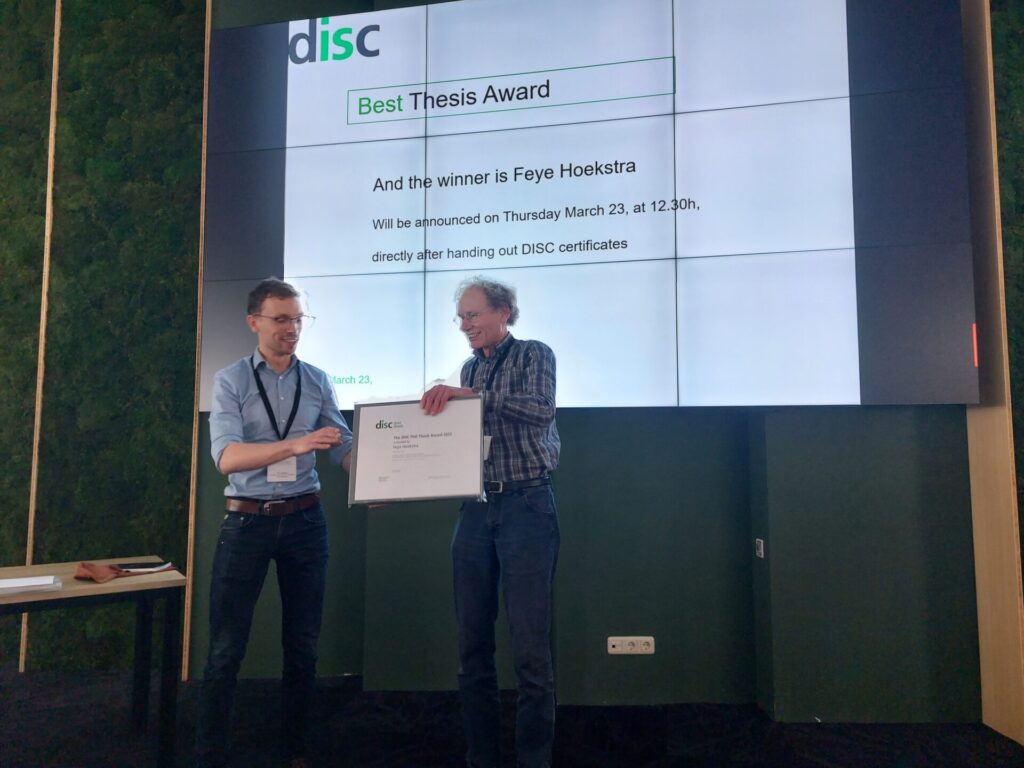 DISC Certificates
On the final day of the Benelux Meeting the DISC certificates were handed over to participants. Well done everyone!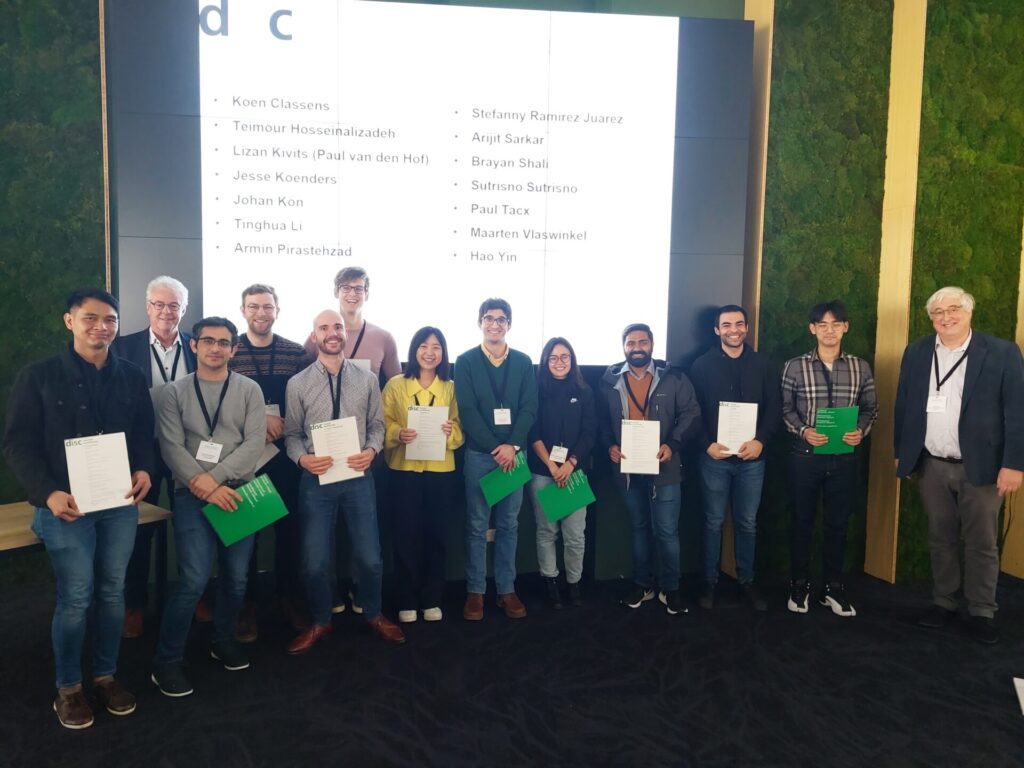 New people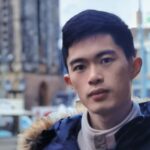 Name: Chengxiang Liu
Starting date: 01-03-2023
Function: PhD student
Email: chengxiang.liu@rug.nl
Group: Robotics group
Supervisor: prof. dr. Raffaella Carloni, prof. dr. Han Houdijk
Project: Human-in-the-loop optimization of lower-limb prostheses
Hello! I'm Chengxiang Liu and I come from China. Before I joined the University of Groningen, I worked at the Institute of Advanced Technology, Chinese Academy of Sciences, and at the Multi-Scale Medical Robotics Center, Chinese University of Hong Kong as a research assistant from July 2020- October 2022. My job was to develop electronic systems and control schemes for medical robots.  I hold a Master's degree in "Mechatronic engineering" from the "School of Mechanical and Electrical Engineering", University of Guangzhou (China). My Master's thesis project focused on the dynamic modeling and control strategies development of magnetorheological elastomer-based seat suspension. Thanks to the funding opportunity provided by "HTRIC", I participate in the CoAdapt Project and started my Ph.D. The CoAdapt project aims at developing a human-in-the-loop approach in which the user and the (control settings and mechanical parameters of the) prosthesis co-adapt to each other in an optimization process. In my spare time, I like a variety of outdoor activities.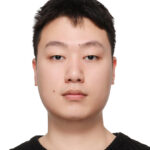 Name: Antai Xie
Starting date: 15-12-2022
Function: visiting PhD
Group: RUG-ENTEG-DTPA
Supervisor: Ming Cao
Antai Xie received the B.S. degree in mathematics from North China
University of Science and Technology, Tangshan, China, in 2018. He is
currently pursuing the Ph.D. degree in the School of Mechatronic Engineering and Automation at Shanghai University, Shanghai.  His research interests include analysis of networked system and distributed optimization.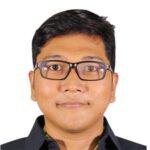 Name              : Yulyan Wahyu Hadi
Starting Date   : 01-03-2023
Function         : PhD
Email               : y.w.hadi@rug.nl
Group             : RUG-ENTEG-DTPA
Supervisors     : Prof. Bayu Jayawardhana & Dr. Bahar Haghighat
Project            : Modeling and control of soft robotic systems.
My name is Yulyan. I am from Indonesia. I received both my bachelor's and master's degree in Electrical Engineering at Bandung Institute of Technology, Indonesia, with specialization in Control and Intelligent Systems. My PhD Project will focuses on development, modelling, and control of soft robotic manipulator based on the use of metamaterials. I will be supervised by Prof. Bayu Jayawardhana and Dr. Bahar Haghighat in this project. In my free time, I enjoy hiking and traveling.
Delft University of Technology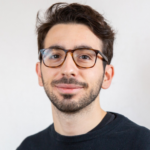 Name: Edoardo Focante
Starting date: 01-03-2023
Function: PhD
Email: E.Focante@tudelft.nl
Group: TUD – 3ME – DCSC
Supervisor: Nitin Myers
My name is Edoardo and from the 1st of March I will be starting as a PhD student in the group, working on signal processing for automotive radar under the supervision of Nitin Myers and in collaboration with NXP.
I am originally from Italy, but I have been at TU Delft for two years already, where I studied Electrical Engineering and graduated from the Signal Processing Systems (former CAS) group.
Outside of work I spend my time reading novels, playing the piano and I like to boulder from time to time. Feel free to reach out if you'd like to get in touch. I am always up for drinks and organising cooking nights, especially if followed by a round of boardgames.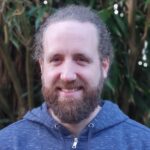 Name: Wolfram Martens
Starting date: 01-03-2023
Function: postdoc
Email: W.Martens@tudelft.nl
Group: TUD – 3ME – DCSC
Supervisor: Riccardo Ferrari
Hello everyone! My name is Wolfram Martens and I am excited to join DCSC as a postdoc researcher in Riccardo Ferrari's group, where I will help develop algorithms related to Safety of Dynamical Systems under Uncertainty.
I studied transports and aerospace engineering at TU Berlin and received my PhD on solutions of the Fokker-Planck-Equation for nonlinear mechanical systems in 2014. I moved on to work as a research fellow at the Australian Centre for Field Robotics in Sydney, where my research focussed on non-parametric inference methods for active perception. In parallel, I was also a lecturer for space engineering, with focus on orbital mechanics, GNSS and optimization.
In 2017 I took on an industry job as software developer for Siemens Mobility in Berlin, where I helped develop novel algorithms for mapping and localization, especially nonlinear filtering algorithms for railway atomisation.
I am excited to move to the Netherlands with my wife and daughter (almost 2 years old) and hope I will find the time to keep up with my hobbies, which are mainly related to music (singing in a choir and playing the piano) and football (playing myself and watching others play).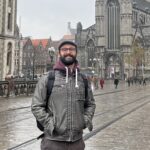 Name: Giuseppe Vitrani
Starting date: 01-03-2023
Function: PhD
Email: g.vitrani@tudelft.nl
Group: TUD – 3ME – CoR
Supervisor: Dr. Michaël Wiertlewski
I am Giuseppe Vitrani, a mechanical engineer. I obtained both my BSc and MSc from "Politecnico di Torino" in Italy, and I also lived a small Erasmus experience in Prague. My master's thesis focused on Prognostic Health Management applied to a hydraulic actuator used in helicopters. Part of this work resulted in a conference paper I co-authored.
After graduation, I pursued my passion for research at the Italian Institute of Technology (iit). Here, I carried out applied research for the development of smart robotic grippers for an industrial partner. Part of my and my team's work resulted in two scientific articles and a patent, which were recently submitted.
I am extremely excited to join the TU Delft as a Ph.D. candidate, where I will be working on tactile sensing for dexterous robotic manipulation under the supervision of Dr. Michaël Wiertlewski. This topic builds upon my previous work at iit, resulting in a natural evolution of my research activity toward new horizons. Moreover, it will give me the opportunity to explore and learn about machine learning algorithms to better understand tactile interactions. I'm eager to contribute to the development of more "human-like" and less structured robotic manipulation!
Scientific interests: robotic grippers, robotics, mechatronics, machine learning, control, phm.
Other interests: sports (MMA, American football, swimming), traveling, drinking beers. Very opinionated about pasta and coffee.
Eindhoven University of Technology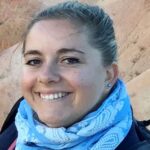 Name: Valentina Breschi
Starting date: 06-03-2023
Function: Assistant Professor
Email: v.breschi@tue.nl
Group: Control Systems group – EE – TU/e
Supervisor: Siep Weiland
My name is Valentina Breschi and I have recently started my journey as an Assisted Professor in the Control System group of the EE Department at Eindhoven University of Technology. I obtained my B.Sc. and M.Sc. from the University of Florence (Italy). I then moved to IMT School for Advanced Studies (Italy), where I received my Ph.D. in 2018. In 2017, I was a visiting scholar at the Department of Aerospace Engineering at the University of Michigan (USA). From 2018 to 2023 I was affiliated with Politecnico di Milano (Italy), firstly as a post-doctoral fellow and then as a fixed-term researcher (Junior Assistant professor).
My main research interests lay in the aerea of system identification, data-driven control and human-center policy design for a societal impact. Looking forward to be a part of both the CS group in Eindhoven and the control community here in The Netherlands!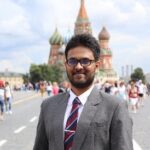 Name: Soshala Weerathunge
Starting date:  01-04-2023
Function: PhD
Email: s.t.weerathunge@tue.nl
Group: TU/e – Dynamics & Control
Supervisor: Dr. A. Saccon
Project: SMEAR project
Hi all! I am Soshala from Sri Lanka. I will join as a PhD to the Dynamics and Control research group from April onwards. I will work on the SMEAR project with Dr. Alessandro Saccon, Dr. Nick Jaensson, and Dr. Clemens Verhoosel. The project focuses on designing a prototype robotic system for the autonomous manipulation of soft matter using RGBD cameras.
I did my BSc in Robotics and Mechatronics at the Bauman Moscow State Technical University of Russia and my MSc in Systems and Control at TUe in the D&C research group under Dr. Ömür Arslan.
PhD defences
Delft University of Technology
Candidate: A. Anil Meera
Group: TUD – 3ME – CoR
Thesis: Free Energy Principle based Precision Modulation for Robot Attention. Towards brain inspired robot intelligence
Promotores: Prof. dr. ir. M. Wisse and Dr. P. Mohajerin Esfahani
Date: 10-03-2023
Location: Aula
Time: 10.00
Candidate: Aitazaz Ali Raja
Group: TUD – 3ME – DCSC
Thesis: Coalitional games in energy and analytics markets
Promotores: Dr.Ing. S. Grammatico and Prof.dr.ir. B. De Schutter
Date: 13-03-2023
Location: Senaatszaal, Aula
Time: 10:00
Groningen University
Candidate: C. Chan Zheng
Group: DTPA
Thesis: Tuning rules for energy-based control methods for mechanical systems
Promotores: Prof. dr. ir. J.M.A. Scherpen, prof. dr. B. Jayawardhana
Date: 04-04-2023
Location: Academy Building RUG
Time:14.30
Candidate: Teke Xu
Group: Systems, Control and Optimization
Thesis: The water hammer problem and its numerical analysis
Promotor: Prof.dr. S. Trenn and Dr. A.M.S Waters
Date: 16-05-2023
Location: Academy Building RUG
Time: 14.30
PhD vacancy on control at the Faculty of Aerospace Engineering, TUD
The Faculty of Aerospace Engineering is urgently looking for a PhD candidate on control law design with application to the Flying V aircraft (https://www.tudelft.nl/lr/flying-v).
Job description PhD Position Flying V Control.
If you are interested, please mail your cv and motivation letter directly to Dr. Erik-Jan van Kampen (E.vanKampen@tudelft.nl) and/or Dr. Xuerui Wang (x.wang-6@tudelft.nl).
Next issue of the newsletter
The next issue of this Newsletter will appear in April/May 2023.
We encourage the contributors to provide newsworthy information. In principle, we intend to publish any message offered. However, we reserve the right to edit certain parts of a submission.
Please send your contributions to: Secr-DISC-3ME@tudelft.nl or r.c.m.kragtwijk@tudelft.nl
You receive this newsletter because you are a member of DISC.  If you want to be removed from the mailing list, please let us know by sending an email to Secr-DISC-3ME@tudelft.nl.