Message from the DISC Office
Dear all,
Welcome to the July newsletter.
We are pleased to announce that the Dutch NMO won the bid for IFAC WC 2029 during the IFAC Council meeting on July 13th in London. We would like to celebrate this together with the milestone of 35 years of DISC within the Netherlands. Please read more about this in the item below.
We have made progress with the course program 2022-2023. Hopefully next month this will be finalised.
With best regards,
Henk Nijmeijer,
scientific director
Renate Kragtwijk,
DISC secretariat
Anniversary 35 years DISC (1987 – 2022) – celebration 29 September 2022
Save the date
DISC and particularly its course program started under the umbrella of the 'Netwerk voor Systeem- en Regeltechniek'  in September 1987. We invite all DISC members to celebrate this- and many other things- with a festive program, drinks and bite in the Jaarbeurs Building in Utrecht in the afternoon of September 29.
Further information will follow soon.
Save the date
IFAC WC 2029
During the IFAC council meeting on July 13 the Dutch NMO presented the Dutch bid for the IFAC world congress 2029. The Netherlands competed with Italy and U.S.A.
We had high hopes, since we had already tried to obtain the IFAC WC 2020 and 2026 earlier without result, but third time's the charm.   We are very pleased to inform you that , we won the bid!  We want to thank all involved for their input and hard work!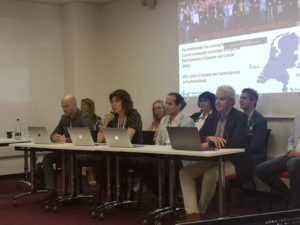 DISC Best Thesis Award 2021 en 2020
During the DISC MT meeting on June 8 the winner of DISC Best Thesis Award 2021 was announced.
Jaap Eising (RUG) won with his thesis  "A geometric framework for constraints and data: From linear systems to convex processes".    On the 4th of July the award was handed over to him in Eindhoven by Henk Nijmeijer.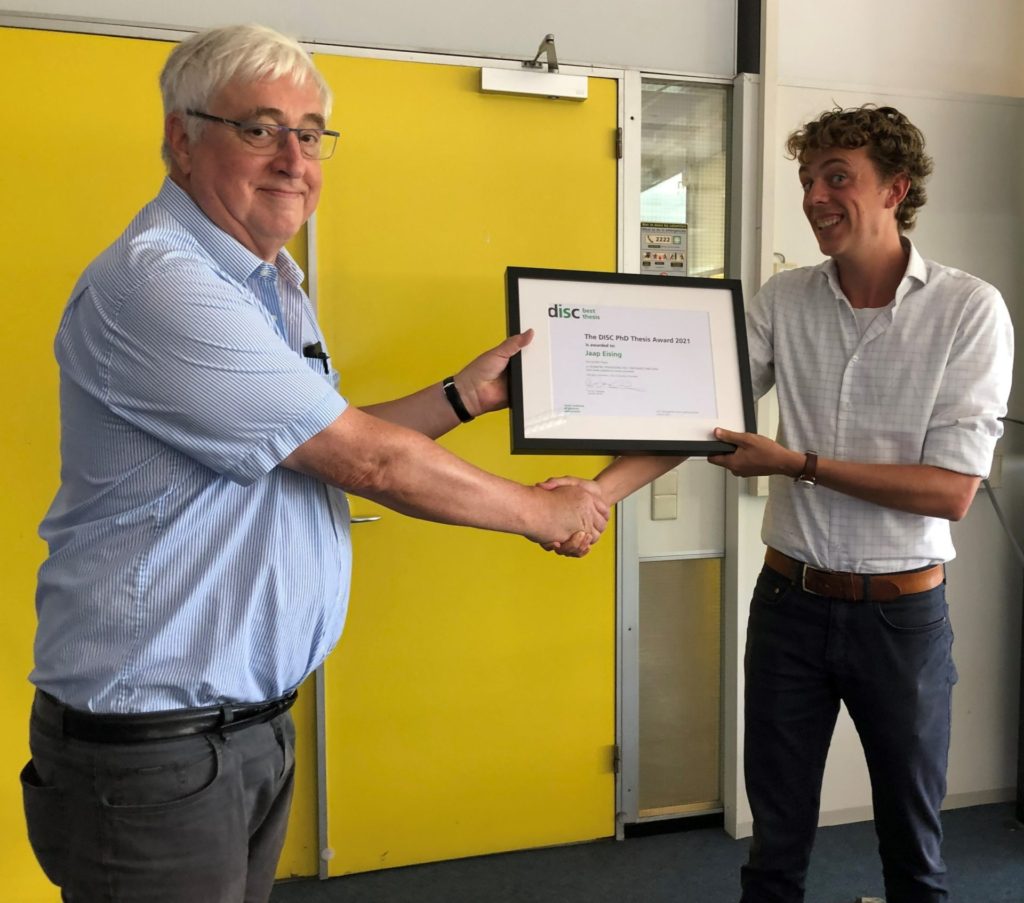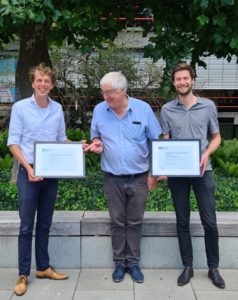 Due to covid and the change at DISC secretariat  the winner of  DISC Best Thesis Award 2020, had not received his award yet.
Henk van Waarde (RUG) won last year with his thesis "From data and structure to models and controllers" and also received his award in Eindhoven on the 4th of July.
Congratulations to both of you!
2021 European Systems & Control PhD Thesis Award
Henk van Waarde (RUG) has received the 2021 European Systems & Control PhD Thesis Award.
The prize is awarded annually by the European Embedded Control Institute in recognition of the best PhD thesis in the field of Systems and Control in Europe.
VIDI grant for Kim Batselier (TUD-3ME -DCSC)
We are very proud to announce that Kim Batselier has been awarded a VIDI grant by the Dutch Science Foundation NWO on "Sustainable learning from Artificial Intelligence with large-scale noisy data".
The abstract of the project :
Computer models play an essential role in modern society. Learning models from data is not sustainable due to the ever-growing requirement of computational power. I will develop ground breaking methods that will learning model from data much faster and with a much smaller carbon footprint than currently needed.
Benelux Meeting 2022 – trophy Best Junior Presentation Award
Continuing a tradition that started in 1996, the 41st Benelux Meeting was closed with the announcement of the winner of the Best Junior Presentation Award.
This award is given for the best presentation, given by a junior researcher, and it consists of a trophy that may be kept for one year and a certificate. The award is specifically given for quality of presentation rather than quality of research, which is judged in a different way.
The Prize Commissioners were Dr. Mihaela Sbarciog and Prof. Maarten Schoukens.
The winner of the Best Junior Presentation Award 2022 was Flavia Sofia Acerbo from KU Leuven.
Next year the Benelux Meeting will be organised by the Netherlands. The event will take place in March 2023.
Benelux Meeting 2023 – save the date
The organising committee for the Benelux Meeting 2023 consists of Raffaella Carloni (RUG), Bayu Jayawardhana (RUG),  Erjen Lefeber (TU/e),  Javier Alonso Mora (TUD).
In the past Benelux meeting were always held in March.  The Benelux meeting 2023 will  also take place in March.  At the moment 2 weeks are blocked, the meeting will be held in week 12 or week 13 of 2023. (Tuesday – Thursday).
Please save the dates in your agenda.
– W12 (March 21-23)
– W13 (March 28-30)
Course program 2022-2023
The DISC course program 2022-2023 is almost finalised.
We will start in October 2022 and the courses will take place in Utrecht, at Cursus- en vergadercentrum Domstad.
We are offering the following courses:
Learning & Adaptive Control
Identification of Networks of Dynamic Systems
Linear Matrix Inequalities in Control
Mathematical Models of Systems
Nonlinear Control Systems
Design Methods for Control System
Nonlinear Control for Performance: Frequency domain approach.
More information will follow.
Fulbright grant for Kathinka Frieswijk (RUG-ENTEG)
On June 15, FSE PhD student Kathinka Frieswijk was awarded a Fulbright grant at the Ministry of Education, Culture and Science in Den Haag for a stay in the United States. The Fulbright program is a worldwide program for study and research exchange between the United States and more than 160 countries. It allows master students, PhD students and academics to pursue a graduate degree or conduct research at a prestigious American university.
Kathinka Frieswijk was awarded a Fulbright grant for PhD students. Using this grant, she will conduct research at Yale University, USA, in the field of applied mathematics focusing on decision-making processes of large multi-agent systems. This kind of research could for instance be applied in the control of the response of a population to a global pandemic or the climate crisis.
At the moment, Frieswijk is a PhD student in the research group Discrete Technology and Production Automation of Ming Cao, part of the Engineering and Technology Institute Groningen (ENTEG).
Ming Cao appointed Academic Director of Jantina Tammes School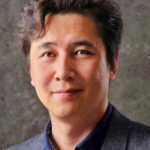 The Board of the University has appointed Ming Cao, professor in Networks and Robotics, as academic director for the newly established Jantina Tammes School. This interdisciplinary platform focuses on digital innovation, artificial intelligence, and technological progress. Ming Cao is looking forward to stimulating interdisciplinary collaboration. 'The Jantina Tammes School brings together all of the interested parties in the up-and-coming digital society, allowing them to get the maximum benefits from and make the maximum contribution to digitization, digital technology, and artificial intelligence. We are preparing our students, staff, and partners for a promising, but challenging, future.'
A total of four schools
In addition to the Jantina Tammes School, the UG also has the Wubbo Ockels School, focusing on the energy transition and climate change, the Aletta Jacobs School, which focuses on healthy ageing and public health, and working towards a healthier society, and the Rudolf Agricola School, which concentrates on governance, politics, and sustainable processes. Lorenzo Squintani has been appointed as Academic Director of the Wubbo Ockels School. Jochen Mierau is the Academic Director of the Aletta Jacobs School (until September). Kees van Veen is the Academic Director of the Rudolf Agricola School.
New people
Delft University of Technology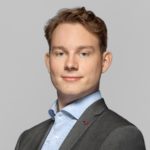 Name: Rogier Dinkla
Starting date: 01-05-2022
Function: PhD
Email: r.t.o.dinkla@tudelft.nl
Group: DCSC 
Hi everyone, my name is Rogier and I recently joined DCSC as a PhD in the data-driven control group. I spent the past years here in Delft. As part of my thesis for the master Systems & Control I investigated a novel model predictive control approach for blade fatigue load mitigation. Subsequently, I put my passion for wind energy and control to use at a company called Delft Offshore Turbine. One of its principal innovations is the hydraulic drivetrain concept for wind turbines. As a PhD candidate at DCSC I will be working on intelligent and machine-learning inspired control methods as well as their applications to dynamic wind turbine control under the guidance of Dr. Sebastiaan Mulders, Prof. Tom Oomen and Prof. Jan-Willem van Wingerden.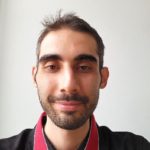 Name: Ashkan Sebghati
Starting date: 01-07-2022
Function:  PhD
Email: a.sebghati@tudelft.nl
Group: DCSC
I studied Systems and Control Engineering at the Iran University of Science and Technology, Tehran, Iran for both of the B.Sc. and M. Sc. degrees. I have some work experience in this field.
I have been employed at the Delft Centre for Systems and Control Engineering, TU Delft by Prof. Tamas Keviczky. I am going to find autonomous solutions for greenhouse control.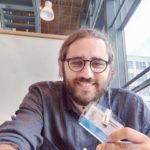 Name:Georgios Papaioannou
Starting date:01-07-2022
Function: Assistant Professor
Email:G.Papaioannou@tudelft.nl
Group: 3ME – CoR
Supervisor: Assoc. Prof. Riender Happee
I am Georgios Papaioannou. I just joined the CoR department as an Assistant Professor on predicting motion comfort in AVs. I will be within the Intelligent vehicles Group collaborating with Assoc. Prof. Riender Happee.
I received my PhD from the School of Mechanical Engineering at National Technical University of Athens (NTUA), Greece in 2019. My PhD work focused on the optimisation of vehicle and seat suspensions. After my PhD, I moved to Cranfield University in UK as a Research Fellow to work towards comfortable AVs, investigating motion planning for mitigating motion sickness.  Then, I moved at KTH Royal Institute of Technology as a postdoctoral researcher leading a project for energy efficient passenger and heavy vehicles, aiming to minimize tyre wear through motion planning and suspension design. At the same time, I was actively involved in motion comfort related research, building solutions for its enhancement and investigating the incorporation of human body models in perception models. My current research interests include automated driving, motion comfort, seat design, postural stability, optimisation and control.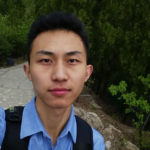 Name: Renchi Zhang
Starting date: 15-07-2022
Function: PhD
Email: r.zhang-1@tudelft.nl
Group: CoR
Supervisor: Dr. Yke Bauke Eisma
Renchi Zhang obtained an MSc with cum laude in Computer Science from Leiden University in 2021, specializing in Artificial Intelligence. Before that, he received his B.Eng. in Digital Media Technology from the Beijing University of Posts and Telecommunications in Beijing, China.
In the following years, he will work on predicting extreme events in the complex work environment under the supervision of Dr. Yke Bauke Eisma. As this is a collaborative project with the department of Maritime & Transport Technology, Renchi will also work closely with Dr. Harleigh Seyffert.
Renchi is a fan of science fiction and enjoys making mecha models. In his spare time, he also likes hiking and recently he started taking up boxing.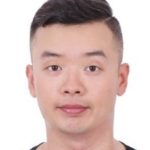 Name: Xinwei Wang
Starting date: 15-07-2022
Function: postdoc
Email: x.w.wang@tudelft.nl
Group: CoR
I am a Postdoc working with Javier, mainly involved with the H2020 SAFE-UP project. I have been working at the Department of Transport and Planning in Civil Engineering Faculty since Nov 2020. Before joining TU Delft, I was a postdoc researcher with the Queen Mary University of London, London, UK from 2019 to 2020. I obtained my B.S. and PhD degrees in space systems engineering both from Beihang University, Beijing, China in 2013 and 2019, respectively.
I will continue working on the SAFE-UP project, which focuses on safety assessment and decision making for intelligent vehicles. My research interests also broadly lie in decision support systems, operational scheduling and optimisation for engineering applications. Apart from research, I enjoy various sports, including hiking, cycling and running. I am also a fan of board games.
Eindhoven University of Technology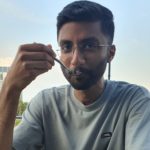 Name: Abdul Muiz Ahmad
Starting date: 01-07-2022
Function: PhD
Group: Control Systems
Supervisor: Tijs Donkers and Henk Jan Bergveld
Project: Dynamics and Control for Electrified Automotive Systems
Hi, I am Muiz, hailing from Pakistan. I recently started my PhD at TU/e in Control Systems (CS) group with a focus on devising improved modelling and control strategies for Battery Management Systems (BMS). Previously, I did my Bachelors in Electrical Engineering from NUST (Pakistan), and my Masters in the same from KAIST (South Korea). My subjects of interest include Dynamical Systems, Statistical Physics (Thermodynamics), and Electrochemistry. Besides research, I like to do sports and cooking.
PhD defences
Groningen University
Candidate: S. Hossain
Group: Systems, Control and Optimization
Thesis: Reduced realizations and model reduction for switched linear systems: a time-varying approach
Promotores:  Stephan Trenn and Kanat Camlibel
Date: 21-06-2022
Next issue of the newsletter
The next issue of this Newsletter will appear in August 2022.
We encourage the contributors to provide newsworthy information. In principle, we intend to publish any message offered. However, we reserve the right to edit certain parts of a submission.
Please send your contributions to: Secr-DISC-3ME@tudelft.nl or r.c.m.kragtwijk@tudelft.nl
You receive this newsletter because you are a member of DISC.  If you want to be removed from the mailing list, please let us know by sending an email to Secr-DISC-3ME@tudelft.nl.