Message from the DISC Office
Dear all,
Welcome to the April newsletter.
End of March we finalised the bidbook for IFAC WC 2029 and the nomination from DISC for the IFAC President of the triannium 2026-2029. Both nominations will be defended in London at the IFAC Council meeting in July.
We are currently working on the course program 2022-2023, so if you have an interesting idea for a course please let us know!
The registration for the Summer School is open and we already received registrations.
With best regards,
Henk Nijmeijer,
scientific director
Renate Kragtwijk,
DISC secretariat
Announcement DISC Summer School – Security and Resiliency for Cyber-Physical Systems – foundations and recent advances
Riccardo M.G. Ferrari, André M.H. Teixeira, Michelle S. Chong, Carlos Rendon Murguia and Nima Monshizadeh have the pleasure to invite you to participate in the DISC Summer School "Security and Resiliency for Cyber-PhysicalSystems – foundations and recent advances", which will place from June 27-30, 2022,  in The Netherlands.
Secure Cyber Physical Systems
This Summer School aims to provide an overview of the key control theoretic techniques employed for securing and increasing the resiliency of cyber-physical systems.
The main topics of this Summer School are:
The design of secure control and estimation methods for control systems
Encryption and watermarking for control systems
Information theoretic approaches for privacy
Security for Discrete-Event systems
Security of industrial control systems from a computer science perspective
The class will be a mix of lectures and tutorials with hands-on implementation of state-of-the-art algorithms. Participants will have ample opportunity to discuss their own research with the speakers and amongst each other.
Lecturers

The main program will consist of a number of international and national speakers. Keynote lectures include :
Christoforos Hadjicostis, University of Cyprus, Cyprus
Henrik Sandberg, KTH Royal Institute of Technology, Sweden
Moritz Schulze Darup, Technical University Dortmund, Germany
Nils Tippenhauer, CISPA Helmholtz Center for Information Security, Germany
André Teixeira, Uppsala University, Sweden
Complemented by talks given by DISC lecturers:
Riccardo M.G. Ferrari, TU Delft NL
Michelle S. Chong, TU Eindhoven, NL
Carlos Rendon Murguia, TU Eindhoven, NL
Program and set-up
The Summer School starts on Monday June 27th at 10.30h.  The program ends on Thursday June 30th around 13.30h.
Program
Credits
PhD students can obtain 1 EC for the DISC Summer School. We expect active participation in the assignments and discussions.
Registration
The registration fee includes:
• Overnight stay on Monday, Tuesday and Wednesday.
• All meals (breakfast/lunch/dinner) are included, from lunch on Monday including the lunch on Thursday. There will also be  two coffee/tea breaks each day.
• Admission to all sessions
• Summer School course materials
• Coffee, tea, and water during the meeting.
• Internet access on the hotel premises
Accommodation
You will be staying in a double room which you will share with one of the other participants. You can let us know if you would like to share with someone in particular, otherwise we will assign the rooms. There is a limited number of single rooms available at an additional charge.
For more information about the hotel and facilities, see: https://www.nh-hotels.com/hotel/nh-noordwijk-conference-centre-leeuwenhorst?gmb=new
Fee
DISC members
€   900,- (before May 9, 2022)
€ 1.050,- (after May 9, 2022)
Non-DISC members
€ 1.100,- (before May 9, 2022)
€ 1.250,- (after May 9, 2022)
Above mentioned amounts are based upon shared rooms, a small number of single rooms is available at additional cost.  EUR 1.075,- for DISC members and EUR 1.350,-  for non-DISC members.
Registration
Register for the Summer School on the DISC course platform.
Registration closes on May 23, 2022. The maximum number of participants is 50.
For more information, please check out the website of DISC Summer School and the Program
Course program 2021-2022
The DISC course program 2021-2022 is available on the DISC course platform.
We are very happy that the courses can all take place live in Utrecht, at Cursus- en vergadercentrum Domstad
We are offering the following courses:
Modelling and Control of Hybrid Systems
Design Methods for Control System
DISC course proposals 2022-2023
On behalf of the board and scientific director of DISC we kindly invite you to submit proposals for DISC courses for the academic year 2022-2023. In 2021 most of the planned DISC courses switched to an online format because of the COVID-19 pandemic. We are very grateful that the lecturers were so flexible. This enabled us to offer the DISC PhD's a course program in a very challenging situation.
In 2022-2023 it is our intention to resume the courses in Utrecht. We believe the interaction between the students and between students and the lecturers is a very important part of our education and generally that works better when everyone is together at a physical location. We are also getting this feedback from lecturers and students. Having said that, we do welcome course proposals that include online activities, especially if an international lecturer is involved. For the courses preferably 2 lecturers are involved.
You can submit a proposal for:
-Basic courses (8 weeks) (both basic and specialized)
-Short courses (4 weeks)
It is also possible to reintroduce a  course that has been successful in the past. There is also an  opportunity to involve international (guest) lecturers in the program. You are invited to submit proposals. DISC is willing to contribute to the costs of travelling and accommodation. But as mentioned above it also possible that an international lecturer would give his/her lectures online.
Please submit your proposal(s) by May 16, 2022 at the latest.
ERC Starting Grant for Dr. Javier Alonso-Mora (CoR – 3mE)
Dr. Javier Alonso-Mora, Associate Professor, Autonomous Multi-Robots Lab, Cognitive Robotics, 3mE, TU Delft,   has received an ERC Starting Grant.
For more information, please read the article.
ERC proof of concept subsidie van Stefano Stramigioli (PET)
The ERC AdG "PortWings" wants to understand the basic physics behind bird flight and work towards novel engineering ways to create a robotic bird that would outperform anything out there. One of the aspects of this endeavour is the engineering of embedded sensing and actuation in materials, especially using additive manufacturing.
In this specific line, the researchers had the patented idea to use an electrically conductive material for 3D printing and use this in combination with electrodes to measure the resistance in real-time to determine the properties of the object under printing. This could drastically improve 3D printing by giving a cheap and easily implementable way to close the loop during printing and acquire data that can be used for different characterisation purposes.
Visit the website for more info : The Port-Wings Project
SURGICAL ROBOTICS LABORATORY PART OF THE HORIZON EUROPE GRANT – RĒGO
The Surgical Robotics Laboratory of the University of Twente led by Prof. Dr. Sarthak Misra is part of a consortium that has been awarded a Horizon Europe grant. Their project with the name: RĒGO has been selected for funding within the call "Pushing the limit of robotics cognition" (Digital and emerging technologies for competitiveness and fit for the green deal).
For more information, please read the article.
New people
Delft University of Technology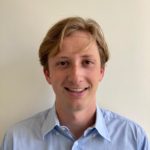 Name: Max Sibeijn
Starting date: 01-01-2022
Function: PhD
Email: m.w.sibeijn@tudelft.nl
Group:3ME – DCSC
Supervisor: T. Keviczky
Hi! My name is Max Sibeijn, I recently began my PhD at DCSC in the Networked Cyber-Physical Systems group, working on control and optimization of district heating networks to improve flexibility. More specifically, I will be looking into a specific area in Amsterdam (Bijlmer) to optimally integrate as much as possible the renewable energy sources in the area while finding ways to store heat efficiently in storage such as ATES systems. Furthermore, I hope to tackle scaling problems by looking into distributed strategies for control and optimization of large-scale networks.
I have previously studied at TU Delft for both my Bachelor's (Mechanical engineering) and Masters (Systems & Control) degree, with an exchange period abroad at University of British Columbia.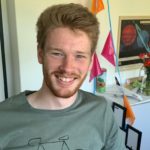 Name: Bert Van den Abbeele
Starting date: 01-01-2022
Function: PhD
Email:b.h.l.vandenabbeele@tudelft.nl
Group: 3ME – DCSC
Supervisor: Jan-Willem van Wingerden
My name is Bert Van den Abbeele. I grew up in Belgium and moved to Delft to pursue a Bachelor and Master degree in Aerospace Engineering, which I obtained in 2018 and 2021. The focus of my Master was on orbital mechanics, my thesis focused on initial orbit determination of Earth-orbiting satellites from optical telescope images. I developed a simple new method to calculate a circular orbit from a minimal number of observations. In my free time, I do a lot of sports. I have done cycling, mountainbiking, athletics and swimming, but currently, I play Ultimate Frisbee at Force Elektro, where I am also a trainer for the ladies team.
During my PhD, I will start by researching techniques for measuring wind turbine wakes. I will develop a measurement suite to equip the new wind tunnel in the lab and then perform experiments to analyse the wakes of wind turbines under different control strategies.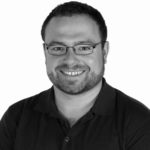 Name: Dimitri Kromm
Starting date: 01-02-2022
Function: Coordinator Smart Optics lab
Email:d.kromm@tudelft.nl
Group: 3ME-DCSC
Supervisor: Erica de Jong-Pronk
Hello everyone! My name is Dimitri and I come from southern half of Germany. I have a physics background with a fable for biology. My bachelor thesis at the University of Konstanz allowed me to dive into the world of optics and microscopy, which has held me captive ever since. Afterwards, I did my masters at the Heidelberg University. There, I went up in scale, from the single cell level, to work on tissue scale laser manipulation tools for light-sheet fluorescence microscopy. In my PhD, I continued to develop tools to enable whole organism imaging with light-sheet microscopy at the EMBL, Heidelberg. My focus lay on aberration correction and compensation in deeper tissues in commonly used model organisms, such as the fruit fly. It also became my favourite microscopy sample whose development I have illuminated and recorded from many different angles.
Here, I plan to work with the optics groups on new cutting edge microscopy techniques and expand my repertoire with new methods in super-resolution microscopy and adaptive optics. At the same time I will support PhD & master students with their research, oversee the work in the Smart Optics Lab, and hopefully build a bridge to answer challenging biological questions with our collaborators.
In my free time, I enjoy swimming, cycling, photography, HiFi, music, card & video games, and reading.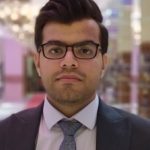 Name: Reza Rahimi Baghbadorani
Starting date:01-02-2022
Function: PhD
Email: r.rahimibaghbadorani@tudelft.nl
Group: 3ME-DCSC
Supervisor: prof. Sergio Grammatico and prof. Peyman Mohajerin Esfahani
I am Reza Rahimi Baghbadorani, a Ph.D. student from Iran. Prior to coming to TU Delft, I carried out my M.Sc. thesis at the Sharif University of Technology on "Multi-depot vehicle routing problem using model predictive distributed cooperative method" under the supervision of Prof. Mohammad Haeri. My general research interests are centered around optimization algorithms, optimal control, model predictive control, and operation research. I'm currently pursuing my Ph.D. degree at TU Delft under the supervision of Prof. Sergio Grammatico and Prof. Peyman Mohajerin Esfahani, and the main objective of the project I'm involved in focuses on developing and improving optimization algorithms, especially the second-order ones.
I eagerly look forward to wrestling with probable challenges turned up during my Ph.D. journey.
In my free time I enjoy to swim.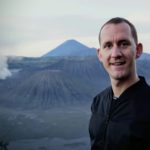 Name: Holger Caesar
Starting date:15-04-2022
Function: Assistant Professor
Email: h.caesar@tudelft.nl
Group: 3ME-COR
Supervisor: Prof. Dariu Gavrila
My name is Holger Caesar.  I am joining the Intelligent Vehicles group as an Assistant Professor under the supervision of Prof. Dariu Gavrila. My research interests are in the area of Autonomous Vehicle perception and prediction, with a particular focus on scalability of learning and annotation approaches. My best known works focus on autonomous vehicle datasets (nuScenes, nuPlan) and lidar-based 3d object detection methods (PointPillars). I hold a PhD in Computer Vision from the University of Edinburgh (Scotland) and studied in Germany and Switzerland (KIT, EPFL, ETHZ).
Previously, I was a Principal Research Scientist at an autonomous vehicle company called Motional.
In my spare time I like to hike with my small family, as well as sing, run or cross the Alps by mountainbike.
Groningen University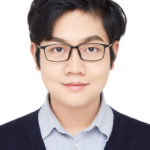 Name: Yongzhang Li
Starting date: 01-01-2022
Function: PhD
Email: yongzhang.li@rug.nl
Group:  Systems, Control and Applied Analysis
Supervisor: Prof. Kanat Camlibel and Prof. Harry Trentelman
Project: Data-driven control of networks
My name is Yongzhang Li. I got my Bachelor's and Master's degrees in Engineering from the University of Electronic Science and Technology of China in 2018 and 2021 respectively. And now I'm working as a Ph.D at the University of Groningen supervised by Prof.Camlibel and Prof. Trentelman. My previous study during my Master's research is about the formation control of multi-mobile-robots, and my Ph.D's study will focus on the data-driven control of networks. I'm so excited to work in such an energetic and creative group with all these great researchers and I hope I can do some wonderful work here.
In my personal life, I like video games, amateur kickboxing and badminton. I also enjoy Anime, movies and music (mainly Classical and Pop-punk) for relaxation.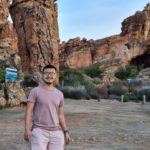 Name: Ruixuan Qi
Starting date:01-04-2022
Function: PhD
Email: r.qi@rug.nl
Group: Discrete Technology and Production Automation at University of Groningen
Supervisors: Prof. Ming Cao, Prof Jacquelien Scherpen and Dr Doekle Yntema (Wetsus)
Project: Inline electronic leak detection in water distribution system
I attained my bachelor and masters' degree from the University of Cape Town in mechanical engineering. During my master's, I investigated some unique characteristics found during the momentum transfer from a plastic explosive and an embedded solid projectile. I have also worked as a data scientist after my master's with Thames water.
I love exploring and hiking. The photo attached is one of the most magical places I've seen, the Cederberg Conservancy.
Eindhoven University of Technology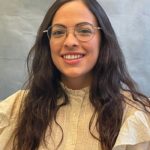 Name: Deliana C. Monsalve Sánchez
Starting date: 04-04-2022
Function:  EngD
Email: d.c.monsalve.sanchez@tue.nl
Group: Control Systems Group of Electrical Engineering Department
Supervisor: Dr. Leyla Özkan and Dr. Menno Prins
Project: SMARTFOOD Assessment of a real time sensing technology for real-time process monitoring and decision making.
Hi everyone! My name is Deliana. I am from Venezuela and lived in Spain for 5 years before coming to Eindhoven in 2021.  I started my Bachelor degree in Chemical Engineering at Simón Bolívar University in Venezuela but completed at University of Alicante in Spain. After that, I finished my Master Degree in Process Engineering at Complutense University of Madrid. I just joined the CS group as part of my second-year project in the PDEng Process and Product Design program. I enjoy tennis, aerial silks and going to the gym. I also like to spend time going to the church, travelling and visiting new cities. When the weather is nice you will find me on my way to the beach.
PhD defences
Groningen University
Candidate: Luke Gong
Group: Division Discrete Technology and Production Automation
Thesis: Emergent dynamic behaviors in complex social and ecological systems. A co-evolutionary game-theoretic approach
Promotores: prof.dr. ir. Ming Cao and prof.dr.ir. Bayu Jayawardhana
Date: 19-04-2022
Location: Academy building RUG
Time: 12.45
Candidate: Di Liu
Group: Systems, Control and Optimization
Thesis: Formation Control of Connected Vehicles: From cooperative to mixed human-driven/automated platoons
Promotor: Prof.dr. M.K. Camlibel, Prof.dr. H.L. Trentelman, Prof.dr. S. Baldi, Southeast University, China
Date: 31-05-2022
Location: Academy building RUG
Time: 12.45
Delft University of Technology
Candidate: Peter Prins
Group: 3ME-DCSC
Thesis: Reliable numerical algorithms for the Non-linear Fourier Transform of the KdV equation
Promotores: dr.-Ing. S. Wahls and prof.dr.ir. M. Verhaegen
Date: 28-04-2022
Location: TUD Senaatzaal, Aula (hybrid)
Time: 15.00-17.00 (Preceding the defence Peter will give a short presentation at 14.30)
Candidate: Hongpeng Zhou
Group: 3ME-COR
Thesis: Bayesian deep learning for system identification
Promotores: Prof.dr.ir. M. Wisse,  Dr. W. Pan
Date: 12-05-2022
Location: TUD Aula
Time: 15:00
Candidate: Tugrul Irmak
Group: 3ME-COR
Thesis: Understanding and modelling of motion sickness and its individual differences for the comfortable control of automated vehicles.
Promotores: Promotor R. Happee, D.M. Pool
Date: 16-05-2022
Eindhoven University of Technology
Candidate: Karthik Ramaswamy
Group: Electrical Engineering
Thesis: A guide to learn modules in a dynamic network
Promotores:prof.dr.ir. P.M.J. (Paul) Van den Hof, prof.dr. S. (Siep) Weiland
Date: 03-05-2022
Location:TU/e  – Atlas 0.710 – Hybrid
Time: 16.00
Universiteit Twente
Candidate: Francesco Acciani
Group: MAST
Thesis: Control over unreliable networks: consensus and platooing
Promotores: prof.dr. A.A. Stoorvogel, prof.dr.ir. G.J. Heijenk
Date: 17-06-2022
Location: UT, gebouw Waaier
Time: 14:45
Next issue of the newsletter
The next issue of this Newsletter will appear in June 2022.
We encourage the contributors to provide newsworthy information. In principle, we intend to publish any message offered. However, we reserve the right to edit certain parts of a submission.
Please send your contributions to: Secr-DISC-3ME@tudelft.nl or r.c.m.kragtwijk@tudelft.nl
You receive this newsletter because you are a member of DISC.  If you want to be removed from the mailing list, please let us know by sending an email to Secr-DISC-3ME@tudelft.nl.